Our Cruise Expert's Guide to Caribbean Cruises
August 15, 2022 / updated October 10, 2023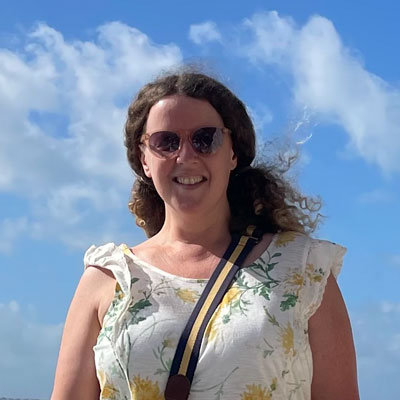 We all know the Caribbean islands offer powder-fine white sand beaches, perfectly clear turquoise ocean, and year-round warmth. But there's so much more to them than that. Each island has its own personality, from the Dutch-influenced Aruba to the British territory of the Cayman Islands. Taking a Caribbean cruise gives you the chance to experience these cultural differences, sample island-specific gastronomic delights, and explore the unique histories found in this fascinating part of the world.
But, with so many islands and Caribbean cruise routes on offer, how do you know where to go and what to do? Here, we'll take you through everything you need to know in this expert guide to Caribbean cruises.
Countries in the Eastern, Western, and Southern Caribbean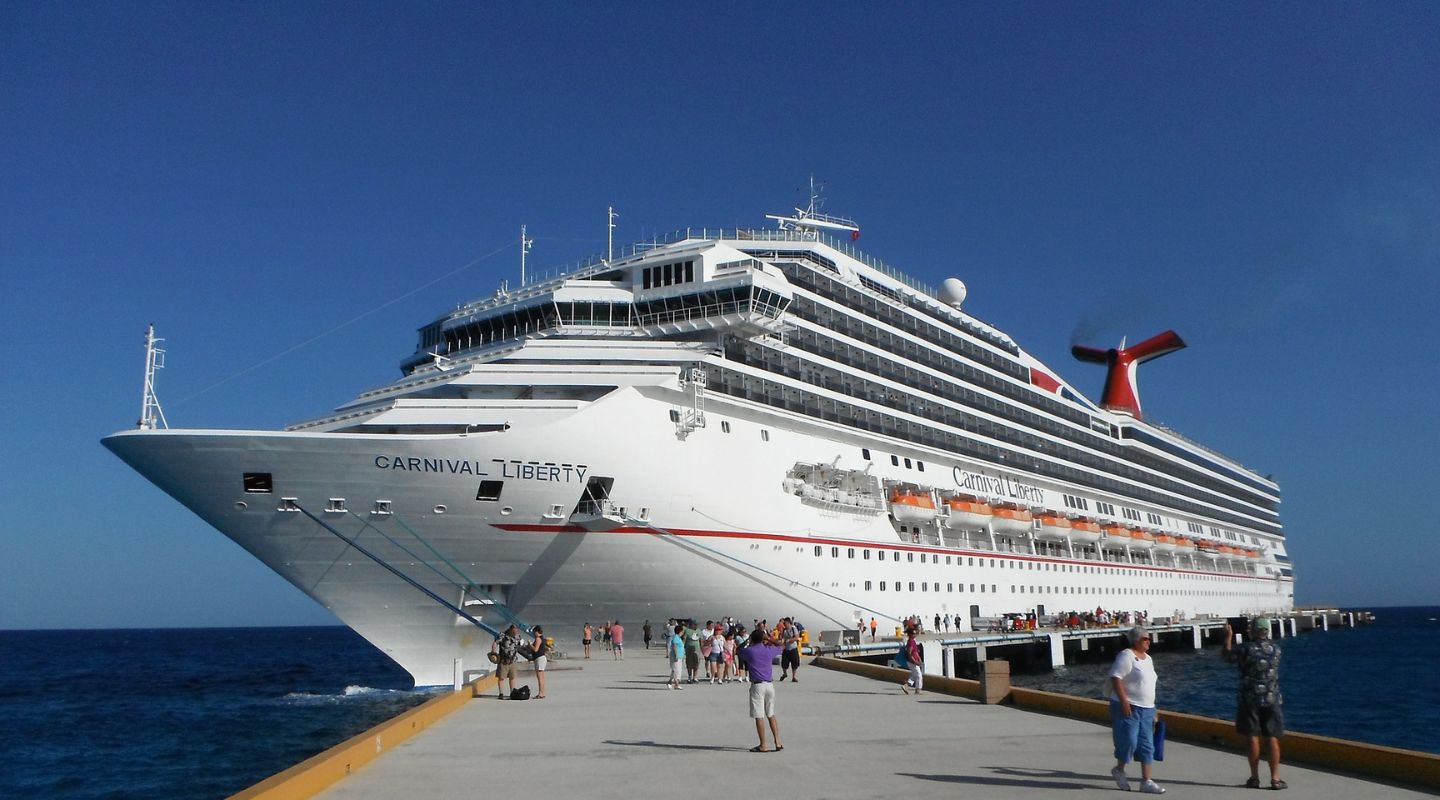 You'll notice that most cruise itineraries talk about southern, eastern, and western Caribbean cruise routes, but which countries do these classifications include? Understanding this will help you decide which region you'd like to visit.
Western Caribbean destinations
Bahamas
Aruba
Trinidad and Tobago
Grand Cayman
Jamaica
Cozumel (Mexico)
Puerto Costa Maya (Mexico)
Roatan (Honduras) - check out this Roatan travel guide
Belize
Eastern Caribbean destinations
Dominican Republic
U.S. Virgin Islands (St. Thomas, St. John, St. Croix)
British Virgin Islands (Tortola, Jost Van Dyke, Virgin Gorda)
French West Indies (St. Maarten / St. Martin)
St Kitts and Nevis
Puerto Rico
Southern Caribbean destinations
Aruba, Bonaire, and Curacao (also known as the ABC Islands)
Antigua
Barbados
St. Lucia
Grenada
St. Vincent and the Grenadines
Dominica
Martinique
Our 5 Favorite All-Inclusive Caribbean Cruises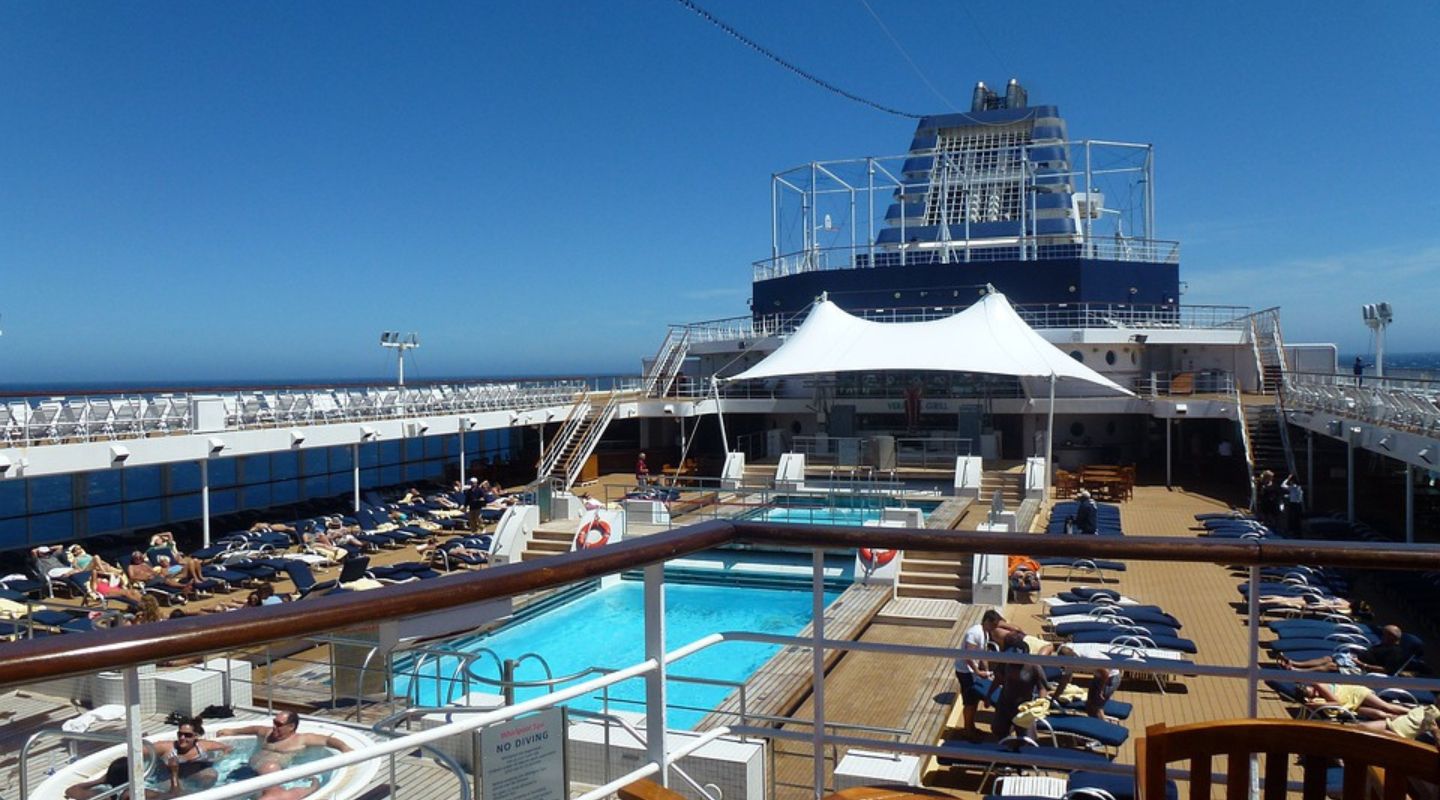 All-Inclusive cruises are great - you get to experience multiple destinations on one trip, your meals are taken care of, and all you have to do is wake up ready to explore. Here are 5 of our favorite all-inclusive Caribbean cruises.
Norwegian Cruise Line 9-day Cozumel, Roatan & Jamaica cruise
Departing from New Orleans, this 9-day Norwegian Cruise Line getaway takes in some of the western Caribbean's premier destinations. You'll travel aboard the recently remodeled liner Norwegian Breakaway.
Itinerary: Calling at Ocho Rios (Jamaica), George Town (Grand Cayman), Roatan (Bay Islands, Honduras), Harvest Cay (Belize), and Cozumel (Mexico)
Royal Caribbean 8-night Eastern Caribbean and Perfect Day cruise
On this Eastern Caribbean odyssey, you'll board Royal Caribbean's impressive Wonder of the Seas, the world's largest cruise liner. Departing from Port Canaveral, you'll get to visit five destinations during your 8-night trip.
Itinerary: Calling at Nassau (Bahamas), Perfect Day at CocoCay (Bahamas), San Juan (Puerto Rico), Puerto Plata (Dominican Republic), and Labadee (Haiti).
Celebrity Cruises 11-night Panama Canal & Southern Caribbean Holiday
This new 11-night cruise route operated by Celebrity Cruises is set to be a popular one, taking in some of the best southern Caribbean sights, as well as the Panama Canal. Departing from Fort Lauderdale on the new ship Celebrity Beyond, you'll visit five ports during your trip.
Itinerary: Calling at George Town (Grand Cayman), sailing through the Panama Canal, Colon (Panama), Oranjestad (Aruba), Kralendijk (Bonaire), and Willemstad (Curacao)
Disney Cruise Line 10-Night Southern Caribbean Cruise
Sailing from Port Canaveral with Disney Cruise Line, you can acquaint yourself with every aspect of the Disney Fantasy liner during an initial four days at sea. Once you've reached the southern islands, you'll get to experience an impressive list of destinations, as well as Disney's private island at Castaway Cay.
Itinerary: Calling at Oranjestad (Aruba), Kralendijk (Bonaire), St. John's (Antigua), St. Thomas (U.S. Virgin Islands), Disney Castaway Cay (Bahamas)
Holland America Line 14-day Western / Eastern cruise
Operating out of Fort Lauderdale, this 14-day Holland America Line cruise takes in some of the best destinations in both the Western and Eastern Caribbean. You'll never have more than one day at a time at sea, meaning you're always close to your next destination.
Itinerary: Calling at Half Moon Cay (Bahamas), Ocho Rios (Jamaica), Georgetown (Cayman Islands), Cozumel (Mexico), Ford Lauderdale (USA), Grand Turk (Turks & Caicos), San Juan (Puerto Rico), St Thomas (US Virgin Islands), Half Moon Cay (Bahamas)
Our 5 Favorite Cheap Caribbean Cruises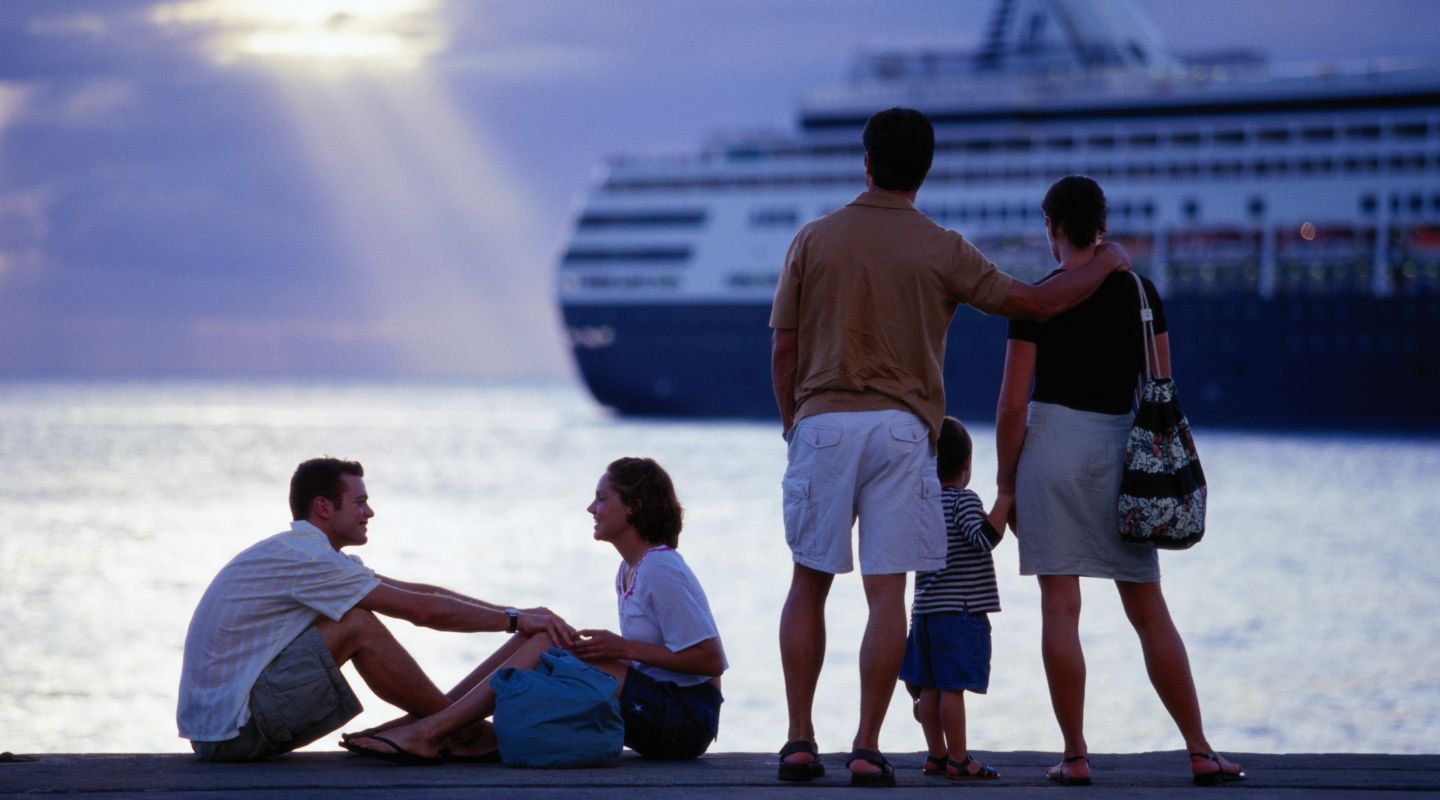 Cruises can be incredibly expensive, especially if you opt for one of the newer or more luxurious ships. But, if you're looking for the best Caribbean cruise that won't break the bank, there are some cruise lines that are known for being cheaper than others. Here are five of our favorite cheap Caribbean cruises.
Carnival 7-day Eastern Caribbean cruise
Carnival offers some fantastic last-minute deals, for example, this cruise was priced at just over 260 USD per person for a 7-night cruise if booked a couple of weeks ahead of departure. Traveling from New Orleans on the Carnival Glory, this cruise focuses on the Bahamas, calling in at two different Bahamian island ports during your trip.
Itinerary: Key West (Florida), Freeport (Bahamas), Bimini (Bahamas)
Carnival 10-day Eastern Caribbean cruise
Departing out of Mobile, Alabama, this 10-day cruise takes in some classic Eastern Caribbean cruise destinations, and with a price tag of just over 600 USD, it offers great value for money.
Itinerary: Calling at Key West (Florida), Grand Turk (Turks and Caicos), Amber Cove (Dominican Republic), Grand Cayman (Cayman Islands), Cozumel (Mexico)
Celebrity Cruises 10-night Ultimate Southern Caribbean cruise
Celebrity Cruises offer some huge discounts, either for booking far in advance or to fill ships just before departure. For example, this cruise was discounted by around 60%. Traveling on the well-rated Celebrity Equinox ship, the cruise calls at five ports during the 10-night trip.
Itinerary: Calling at St John's (Antigua), Bridgetown (Barbados), Castries (St Lucia), Fort de France (Martinique), and Basseterre (St Kitts & Nevis)
Royal Caribbean 4-night Bahamas and Perfect Day cruise
If you're looking for a shorter break, a 4-night Royal Caribbean cruise comes with a lead-in ticket price as low as 129 USD and calls at two of the favorite Bahamian destinations, traveling onboard the popular ship Freedom of the Seas.
Itinerary: Calling at Perfect Day at CocoCay (Bahamas), Nassau (Bahamas)
MSC Cruises 7-night Caribbean and Bahamas cruise
Traveling out of Miami on the MSC Seascape liner, a 7-night MSC Cruises voyage will take you to some of the most popular cruise ports in the Caribbean. With deals as low as 349 USD, this is a real steal.
Itinerary: Calling at Cozumel (Mexico), George Town (Cayman Islands), Ocho Rios (Jamaica), and Ocean Cay (Bahamas)
7 Tried and True Ways to Save on Caribbean Cruises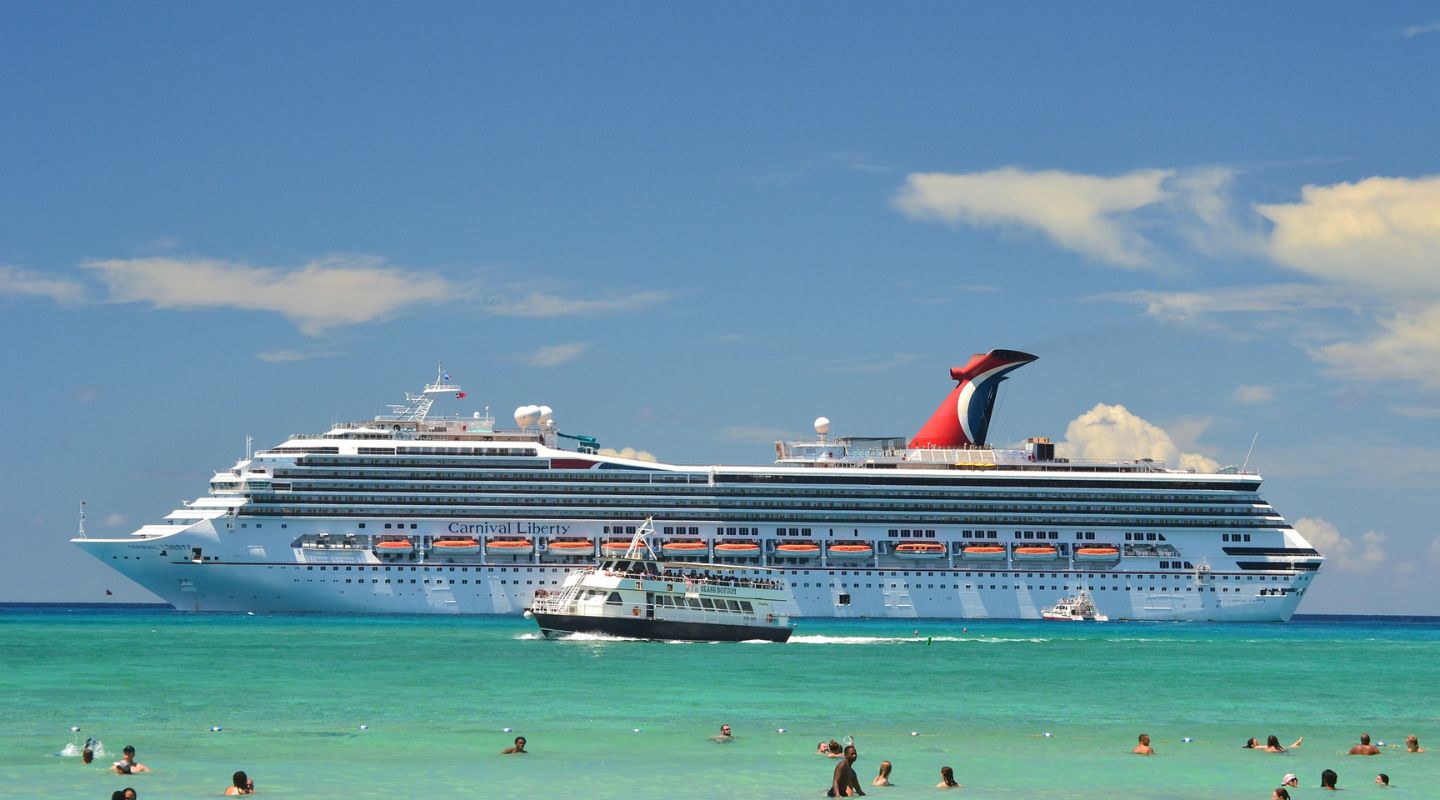 Here are seven tricks to help you score fantastic cruises without paying full price, allowing you to enjoy the best southern, eastern, or western Caribbean cruise routes on the cheap.
Consider traveling outside of peak season, if possible.
Choose inside staterooms for cheaper prices and/or bigger discounts.
Book your cruise one or two years ahead for substantial discounts.
Alternatively, book your cruise at the last minute for great deals.
Check your credit card to see if points can be used for onboard credit.
Check prices after you've booked, as some cruise lines will refund the difference if pricing goes down.
Book tours independently rather than through the cruise line.
Comparing the Major Caribbean Cruise Providers
There are a number of cruise lines that offer Caribbean cruise routes, including some of the major players on the worldwide cruise scene.
Royal Caribbean
Started in 1968, and with a large 24-ship fleet, Royal Caribbean offers a lot of Caribbean cruises, especially during the winter months. Cruises vary in length from short 2-3 night trips right up to 14 nights and the company runs western, southern, and eastern Caribbean cruise routes. Boats leave from the US ports of Miami, Port Canaveral, Tampa, Port Everglades, Galveston, New Jersey, and Baltimore.
Disney Cruise Line
Disney was founded in 1998, so is younger than most cruise lines, and has a smaller fleet of only 5 liners, but it operates multiple southern, western, and eastern Caribbean cruise routes lasting between 4 and 10 days. Liners depart from Fort Lauderdale, Galveston, New Orleans, Miami, Port Canaveral, and San Juan in Puerto Rico.
Celebrity Cruises
Celebrity Cruises was founded in 1988 and from its fleet of 16 liners, it operates 4-night Caribbean cruises out of Miami, cruises of 7-8 nights from Fort Lauderdale, and trips of 11 nights from San Juan, Puerto Rico.
MSC Cruises
European-based MSC Cruises has been in operation since 1989 but is a relatively new face on the Caribbean scene. It operates out of Port Canaveral or Miami and offers 4 to 11-night cruises mainly to Western Caribbean locations such as Mexico and the Bahamas, plus Belize and Honduras.
Carnival Cruise Line
Operating a range of Western, Eastern, and Southern cruise routes across its 24 liners, Carnival Cruise Line trips depart from Galveston, Mobile, New Orleans, Tampa, Miami, and Port Canaveral, with cruises lasting between 4 and 14 days.
Norwegian Cruise Lines
Norwegian Cruise Lines is another established name that's been in operation since 1966. It operates out of Miami, Port Canaveral, Galveston, New York, and New Orleans, offering short 5-night Western Caribbean cruises right up to 14-night Southern Caribbean routes.
Do You Need a Passport for a Caribbean Cruise?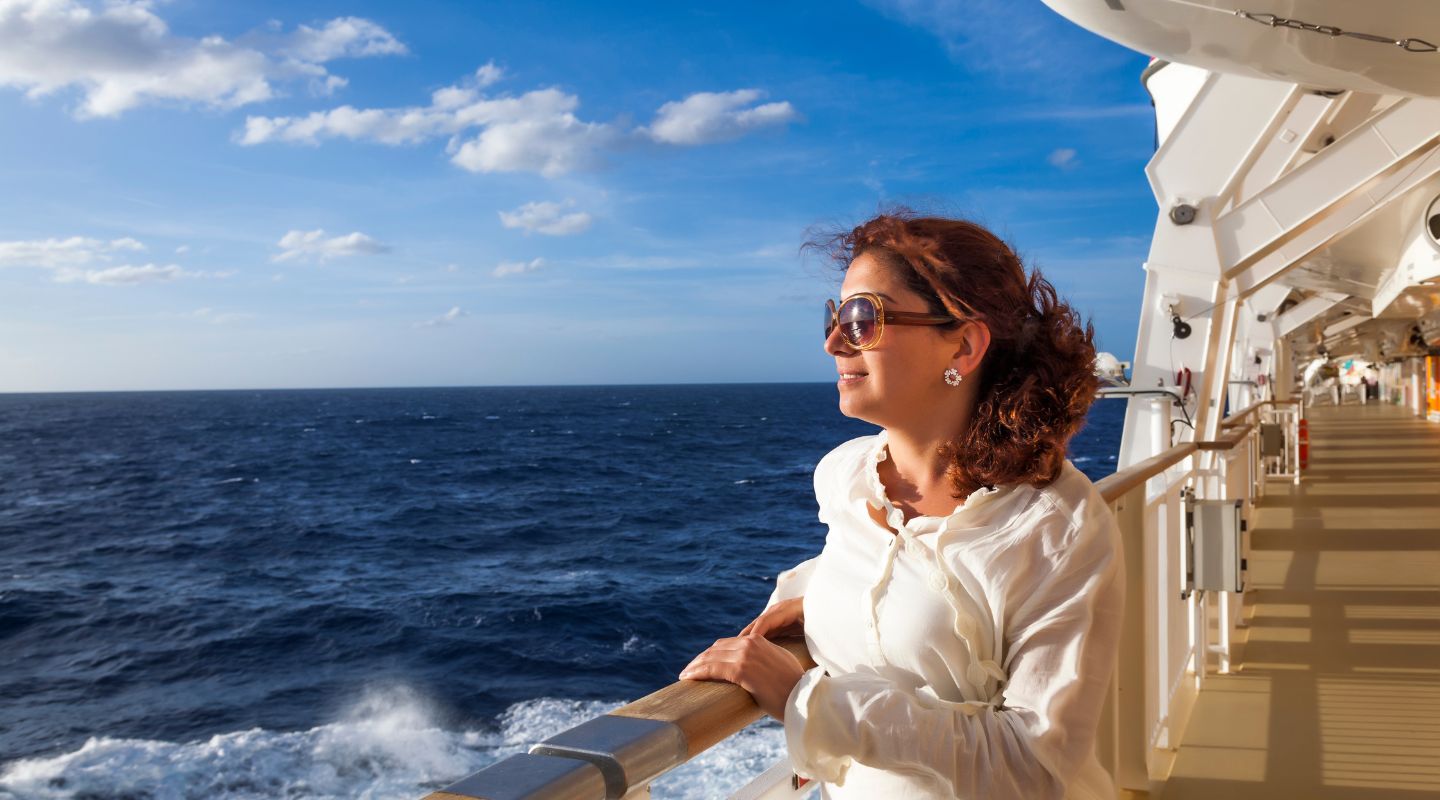 If you're traveling on a closed-loop cruise route - meaning you will board and depart your cruise in the same US port - you don't need a passport to travel. However, you would need to present the following documents at the US port:
Government-issued birth certificate and government-issued photo ID, such as a driver's license, OR
An enhanced driver's license, OR
A passport card
If you are departing and returning to a different US port, you will need a full passport. Also, be aware that some ports in the Caribbean will not allow cruise passengers to disembark the ship without a full passport. This is the case in:
Barbados
Martinique
Guadeloupe
Haiti
St Bart's
Trinidad and Tobago
Should something go wrong that means you can't return to the US on the cruise ship - for example, a medical emergency - getting home will be much easier if you have a US passport. So it's worth considering getting a passport before you travel, just for peace of mind.
The Best Times of Year to Cruise the Caribbean
Although we could argue that there's no bad time of year to cruise the Caribbean, there are some months that are better than others. It depends on what your priority is, so we've split down the best times to suit individual circumstances.
I want a balance of good weather and reasonable prices.
November and early December are great for weather, and as the peak holiday season hasn't yet started, prices are lower and crowds are fewer.
May is another great time to enjoy a Caribbean cruise, just after peak season has ended, but before the rainy season is in full stride. Southern Caribbean cruise destinations and Mexico should see the best May weather.
I want to cruise when prices are cheapest.
October is still in the rainy season and is less popular for that reason, so cruise lines are extra anxious to secure customers, meaning they can offer some fantastic discounts and deals.
I want to cruise when the weather is best.
The peak winter season of December to April offers the best weather for Caribbean cruises, for example in Jamaica, with the least chance of rain and humidity. The downside is that prices are higher, and the crowds are bigger.
Our 3 Favorite Shore Activities & Tours for Caribbean Cruisers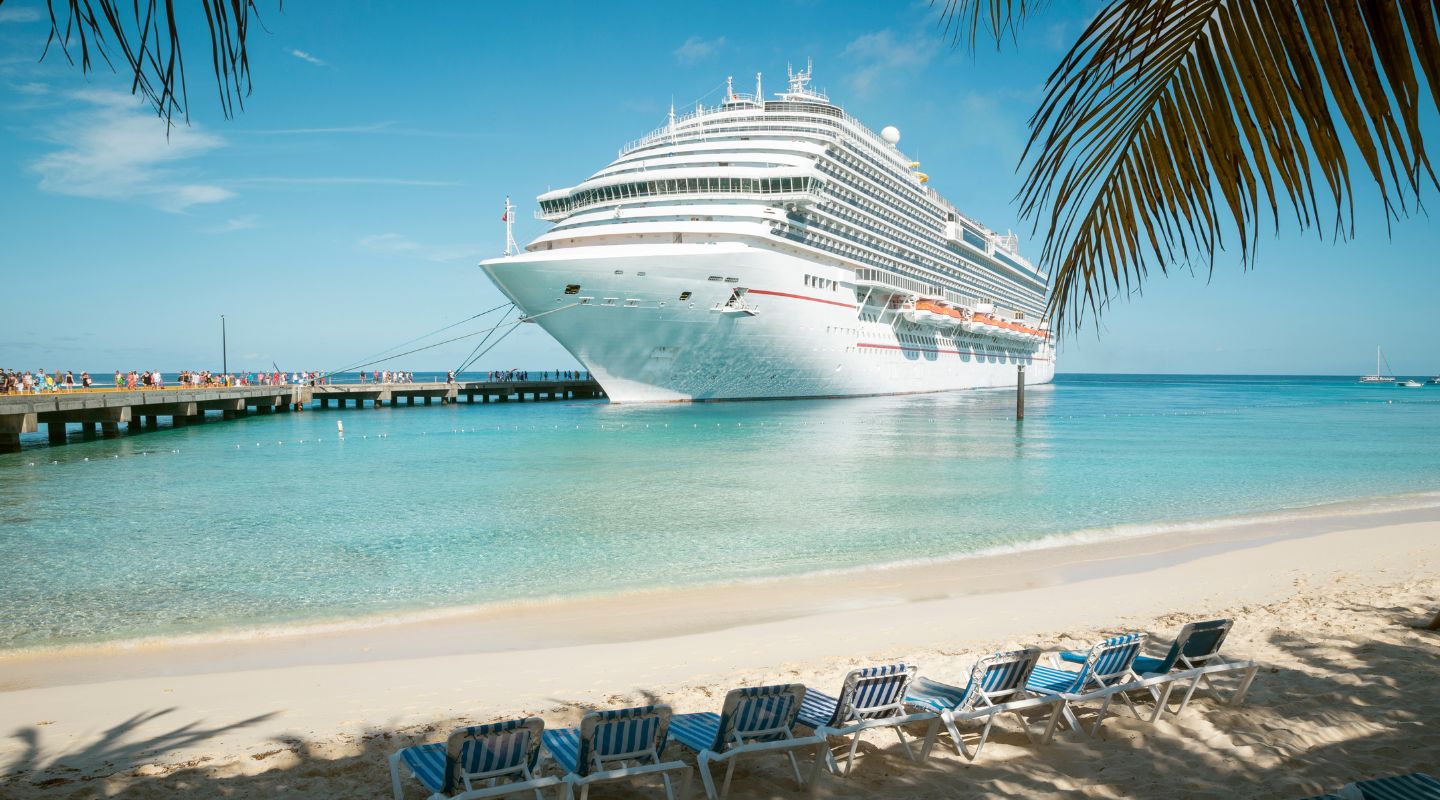 Part of the fun of a cruise is taking part in shore excursions, exploring destinations you've only dreamed of before, and trying out new activities.
There are all kinds of tours and excursions to be found in the Caribbean islands, including:
Here are our 3 favorite shore activities and tours for Caribbean cruisers.
Sloth Excursion, Roatan, Honduras
If you're coming to Roatan, you have to meet the super cute native sloths - and you can do just that on this exciting excursion. You'll be collected from your Roatan cruise port and taken to the island's monkey and sloth hangout, learning all about these fascinating creatures and even getting to hold one. On this value-for-money excursion, you'll also visit a rum cake factory, and a chocolate factory, and will spend some time sightseeing on the island.
Cost: 45 USD
Cozumel Snorkeling Tour: Palancar, Colombia and El Cielo Reefs
Cozumel in Mexico is internationally-famous for its diving and snorkeling, as it's right next to the world's second-largest barrier reef. If your cruise calls at Cozumel, why not join this snorkel tour, which visits three of the best dive sites on the island? You can expect to see starfish, brightly-colored tropical marine life, stunning coral formations, and maybe even turtles.
Cost: 59 USD
Ocho Rios White River Valley Tubing Safari, Jamaica
On this short-and-sweet White River Valley Tubing Safari excursion, you'll be collected from the cruise port in Ocho Rios and whisked off to experience the thrills and spills of Jamaica's famous White River, as you tube past coconut plantations and bamboo groves, taking in the stunning tropical scenery.
Cost: from 105 USD
In a nutshell…
Cruising in the Caribbean opens up a whole new world. Sure, you'll find the paradise beaches of your dreams, but also rainforest and desert landscapes, languages as diverse as Dutch, Haitian Creole, and French, and the most delicious seafood. With so many Caribbean cruise routes and cruise lines to choose from, you'd better get researching - because the islands are waiting for you.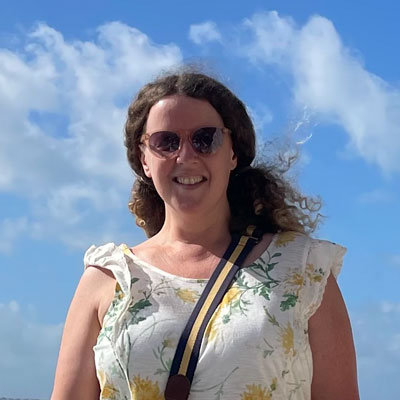 Carly R
Independent Traveler and Thinker
Carly Rolfe is a Travel Journalist & Writer from the UK who has travelled extensively in Mexico and the Caribbean. Her writing for outlets such as Hotels.com, The Cancun Sun, and Virgin Experiences has helped thousands of travelers discover new experiences.
Best tours in the Caribbean
Explore these top rated Caribbean excursions
The best things to do in the Caribbean
Information on the best excursions and tours in the Caribbean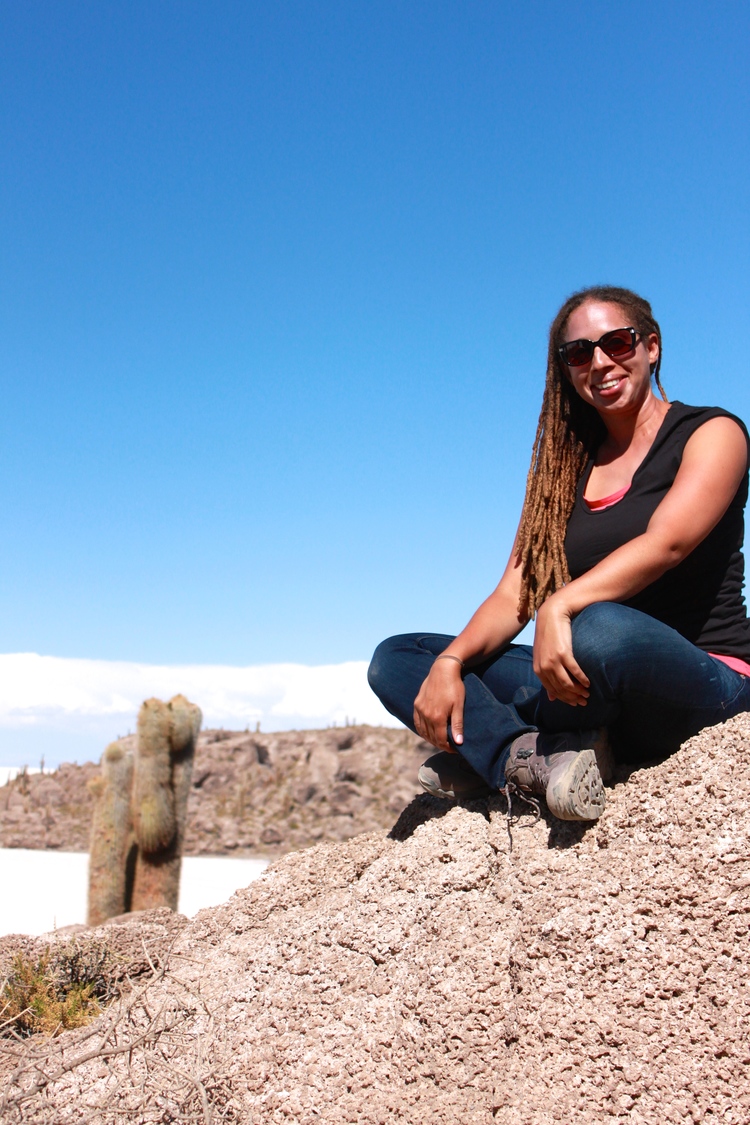 7 min read
Dunns River Falls is considered one of Jamaica's national treasures. It's a shining example of the island's ability to mix ...
Show More